Chock (Double) with Flag
Double Chock with Flag for Flush Rail – Part No. 1120953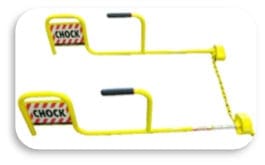 Flares
Eflare Safety Beacons are visible for more than one kilometre at night.
Various colours are available in either steady on or flashing.
Accessories range from magnetic base caps and clips, cone clips, lanyards, straps and EFlare carry bags.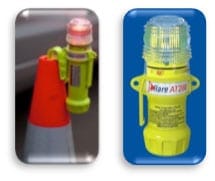 Possession Limit and Marker Boards
Possession Limit Board – Part No. 1120983
Marker Board – Part No. 1121051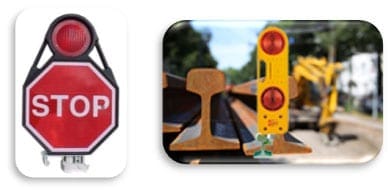 Rail Anchor
Part No. 1121023
Mobile Sliding Anchor Point, ideal when working at heights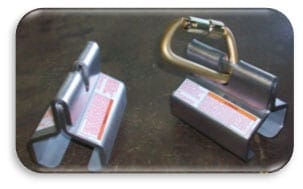 Rail Cap
Part No. 1121206
The Rail Cap allows a train to travel over broken rails with up to 125mm of separation at a maximum speed of 15km/hour.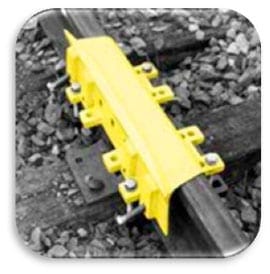 Tensor Restraining Straps
1.625m x 11mm galvanised wire C/W machine spliced thimble ends, one end with 3.25T bow shackle.
Part No. 1121118
Warning Flag
Nylon Flag, with Hemmed Sleeve & 18″ Dowell
Size: 12" x 15"
Red – Part No. 1120950
White – Part No. 1120950