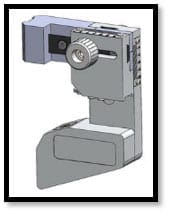 Rail Head Wear Gauge – Magnetic Sidecut
Gauge is held in place by two magnets to measure Rail head wear
Part No. ABT5200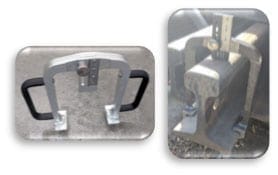 Rail Profile Height Measuring Gauge 68kg
Measures wear of rail head in relation to foot of rail.
Machined to ensure accuracy +- 0.2mm
Part No. 1121541-68KG
Gauges for other rail sizes available upon request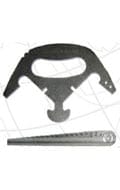 Stepped Side-wear Gauge
Part No. ABT4590-70
Measures vertical alignment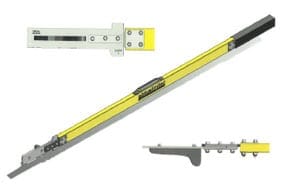 Switch Wear Gauge
Part No. ABT4006
Used to visually check wear in a switch & crossing
Rail Temperature Measurement

RailtempMate is an innovative automated critical rail temperature monitoring system.
Key Advantages
Removes the need for manual on track measurements
Optimises resource management
Reliability, accuracy and repeatability
Rapid response to changeable weather systems
Continuously measures track temperature
Remotely controlled and programmable
Innovative and state-of-the art communications platform